How to build a robust school/university website?
Let's make it clear right at the onset – planning and executing a new website for a university is a herculean task. If not done right, it's a never-ending project that may get uploaded but will never meet all your requirements. A University website needs to accommodate and serve several stakeholders and it's easy to get caught up in an endless loop of suggestions and change. I have not met one person in my life who is not a UX/UI expert, a graphic expert, and of course an expert marketer.
Like any project with multiple variables, it is critical to follow steps and progress systematically with sign-offs at each stage.
How long does it take to build a website for a mid-size university (10 departments)?
While the pace of the project depends on the team and circumstances, one should keep anywhere between 4-6 months for a website rebuild. Content, pictures, website architecture, and functionalities should be pinned down in 3 months and then the project should go into development.
Heading for failure – 
Development of the website starts before content, pictures and other assets are in place
No weekly check-ins
Unrealistic timelines set by people with little knowledge of the work involved
Underestimating the time required to get adequate content and pictures from across the universities
Who should be involved in the website re-build process?
An ideal team of decision-makers should have no more than 5 people. Dean, Director of Enrollment, Head of Marketing, Academic Director, and Head of IT. Depending on the size of your university/college this number can be lower but certainly not more than this. If your website is being designed by your IT team, students, and English department without any professional employee/agency solely expertizing in web development– you can rest assured the result is going to be disastrous.
Heading for failure – 
IT, Computer Science, and English departments along with students working on the website project without any employee/agency expertizing in web development
HOD of each department involved in decision making
A panel of more than 5 people responsible for decision making
Who is the university website for?
An institution has several stakeholders that it needs to take into consideration while building its website. However, it is imperative to know who your website's primary audience is and what is the purpose of the website. What is the most important out of the below points (you cannot choose two options)
– To educate and help prospective students make a decision (admissions focus)
– To assist current students with their queries, classes, etc (Learning Management Tool/ERP)
– To educate the world about research/work the university is doing (An informative website)
– To grease the ego of your faculty
– To serve the bare minimum requirement of UGC
– To wow with design (aesthetically pleasing to seduce the world)
– To raise funds from donors
For almost all universities, including the ones that get 10x more applications than seats, the only acceptable option is – 'to educate and help prospective students make a decision
The primary audience of all universities is prospective students and the main website should cater to their needs. In fact, all other stakeholders can be better served via sub-domains.
Eg.
Drexel.edu (Primary Website)
Connect.drexel.edu (Current Student ERP)
How often do I need to change/rebuild/refurbish my website?
For most websites every 3-5 years one should look at giving their website a face uplift. That is the average life of a website. If it has been over 5 years that you haven't changed anything on your website then it's time to go for a new one. If you have been updating and improving your website during this period, then minor changes could suffice.
What can I learn from my previous website before starting the new one?
I am so glad you asked this question. Wait – you probably didn't but let's talk about this regardless. Apart from the obvious issues that compelled you to go for a new website there probably are several aspects of your current website that your primary audience love or hate. The best part is that we can figure this out. Here is what you need to do
Install hotjar or something similar
Setup Google analytics, Search Console, and Google Tag manager (you probably already have them installed but chances are they might not be configured for optimum learning)
Now while you are working on developing your content and other assets you want to let these setups work. Hotjar will help you see which parts of the website are being used the most on every page, Google search console will let you know which pages rank high on organic search and for which keywords. Analytics can give you information on user behavior – how they navigate through pages, which buttons they click, which page has higher conversions – so on and so forth. Two months of this data is enough for your web development team to understand what aspects of the current website they need to keep for the new website and which aspects to drop.
Don't just go on your gut feeling when you have so many simple tracking tools available.
Heading for failure – 
Not setting up these tools properly
Not knowing what aspects to track
Using the tools to only justify your gut feel
How do I plan my website's architecture?
Website Architecture is the framework of your website – what pages will my website have and how will a user navigate through those pages? Documenting this helps you figure out how many clicks are required to reach the information that is most important to your primary target audience.
Home — Academics — Department of Mech. Engg. — BE Mechanical Engg.
Home — Majors — BE Mechanical Engg
Take an informed decision based on what works for your university and what information are you planning to put on each page.
Heading for failure – 
Blindly copying a competitor's architecture
Prioritizing secondary audience's clicks over the primary audience
Not knowing what information is important for your primary audience
How do I start working on the content?
Once you've nailed the architecture along with the basic framework of what content, it's time to get a sign-off from the core committee. Hear their views, include what's valid, and give reasons for why something cannot be included in the manner suggested. Remember it's a lot easier to change a word and excel sheets rather than actual pages on the website that have taken you 30-40 hours to create.
Now for each page identify the expert. Schedule a meeting with them – meet 1 – 15-20 mins, meet 2 after 15 to 20 days – 15 mins. During the first meeting give them a list of topics you will be covering on the webpage that concerns them and take their opinion on it – at this point you can ask them if they have any suggestions on adding further topics on the page that your primary audience might be interested in knowing. Also, share with them a fact sheet that they need to fill out. Share an email post the meeting with all the information you need from this person (facts and figures) give them about 2 weeks to collect and share the info – check in every 5 days.
Eg. Mechanical Engineering page – Expert: HOD Mechanical Engineering Dept.
Once you receive facts and figures from the respective heads share the content with the content development team so they can draft it as per the website.
What's a fact sheet?
Fact sheets are concise word documents that ask specific questions which can be used by the content development team throughout the website. These sheets also assist your social media team to come up with great content at later dates.
Sample Fact Sheet –
Fact sheets can be at multiple levels and can have similar questions –
University Level – Top 10 Alumni from the university
Department Level – Top 3 alumni from the Mechanical Engg department.
Sports Level – Top 3 sportsmen from the university
Cricket Level – Top 3 cricketers from the university
The more such fact sheets you have the easier it becomes to develop a brilliantly informative website!
Heading for failure –
Setting up meetings with experts without doing your preparation (Don't ask them for information readily available on the existing website or with admin)
Not following up
Not maintaining fact sheets
Sending material to experts one at a time
Not following up or having adequate authority to request for following timelines
How to plan photoshoots/videoshoots for the website?
Understand your universities limitations before deciding to do a photoshoot or video shoot. How much budget do you have – do you even have a budget?
Next, depending on the budget decide on a photographer/videographer to build a mood board or a storyboard before getting into the project. Alternatively, if the budget doesn't permit outside resources – circulate a notice on campus for candid photography or being the face of the university etc. and source pictures from students – can link this up to a contest/draw or eat for free for one week in the canteen! Make it fun and give directions for the type of photographs you need.
What platform should I build my website on?
The easiest is building it on WordPress, Wix, and similar builders unless you have a dedicated website management team on payroll. These platforms let you continuously update your website and refresh it – they are cost-effective and faster to develop. Do not go for a pre-built template though!
If you do have in-house capabilities, then building the website on react/node/angular can be considered. The websites are efficient and fast but frankly, not required for any university.
The ERP, LMS, and other logins should be just links on the main website and shouldn't be developed as part of the frontend web development.
Heading for failure – 
Considering a fancy platform without looking at your internal resources
Choosing a pre-existing template
Loading your WordPress website with multiple free plugins
How do I balance speed, aesthetics, and UGC requirement?
Oooo this is a tough one. While optimizing the website for speed is always good – too much of it means compromising significantly on the look and feel. Remember the website is the digital representation of who you are offline. Now if you are a design school with a shitty-looking website – it talks a lot about you. Whether you are NIFT or a local design school – if you have a crappy-looking website – it shows the importance you give to design. The importance the country gives to design and the importance your students will get once they graduate. The same goes for an engineering school that has an "Industry-ready modern curriculum' written on its outdated website. No one will believe you. Coming back to the point – the mobile and desktop page speed should not go under 60 regardless of the type of website you make. The closer to 80 you are the better – however, do not aim for 90 it's not needed and you'll have to compromise on essentials.
As far as the UGC requirements are concerned – put them all in the footer and forget about it.
Heading for failure – 
Only thinking about speed or only thinking about design – they are not mutually exclusive
How do I launch the new university website?
Kudos! We are at the finishing line – Now that you've done all the hard work it's time to launch your universities website. Before we do that it's a good idea to test your website. It's always a good idea to use a third-party testing platform to run a complete check of the website before launch.
There are several tools available out there, below are two that we usually use at IOSIGNITE –
Lambdatest.com
Browserstack.com
Once you've fixed the bugs it's time to find a weekend or dates your college will be on a break for the launch. It's advisable to let people have the option of using the previous version for a month or so as they get used to the new website.
Building/Updating a university's website is no easy feat. Following the above steps will make sure you can complete the project in a timely fashion with the desired results.
At IOSIGNITE we've built over one hundred websites for universities and schools in the last 7 years. Have a look at our work and discuss your next project with us. Drop a line [email protected]
Summary
Article Name
How to build a robust school/university website?
Description
Plan and execute a compelling website for your school or university. A guide by our website development team that has executed over hundred school, college and university website projects over the last 7 years.
Author
Publisher Name
Publisher Logo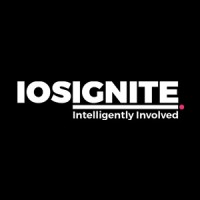 October - 26,2022 | Posted by: Iosignite